Integrated Environmental Monitoring Solutions
For Effective Environmental Management

Good air quality is fundamental to our well-being. The presence of pollutants in the air can adversely affect our health, cause ecological damage, as well as exert adverse impacts to our climate…

Rivers in Malaysia represent the main source of potable water for its people. In addition, rivers are used in industries and the agricultural sector, as well as a means of transport and recreation. Pollution is the largest threat…

Malaysia's estuarine, coastal and marine environment is abundant with a wealth of marine ecosystems, habitat and biodiversity. Our coastal waters and seas and the resources within are hugely important…
About us
Pakar Scieno TW Sdn Bhd, with our core team of experienced air and water scientists and engineers, is driven by our mission to raise the standard of environmental monitoring in Malaysia to be at par with the best in the world.
Towards this end, we have established an organisation built on innovative, state-of-the-art monitoring technologies and ICT, coupled with extensive operational experience and supported by a team of air and water scientists and engineers.
Guided by international benchmarking, we have established partnerships with innovative monitoring technology providers, while every facet of our operations are based on international standards and guidelines. Indeed, our Quality Assurance and Quality Control program represents the epicentre of the company.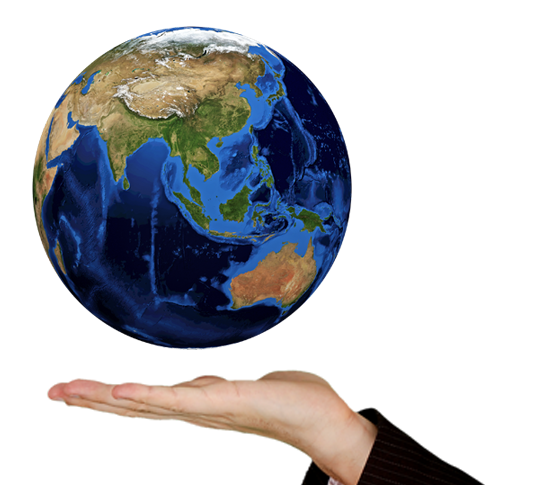 Latest News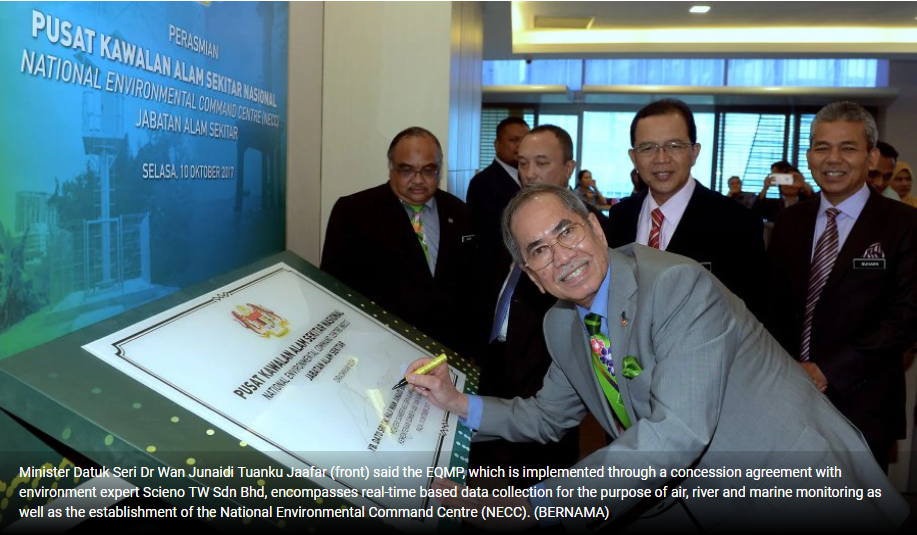 10 Oct, 2017
PUTRAJAYA: The Natural Resources and Environment Ministry has launched a state-of-the-art Environmental Quality Monitoring…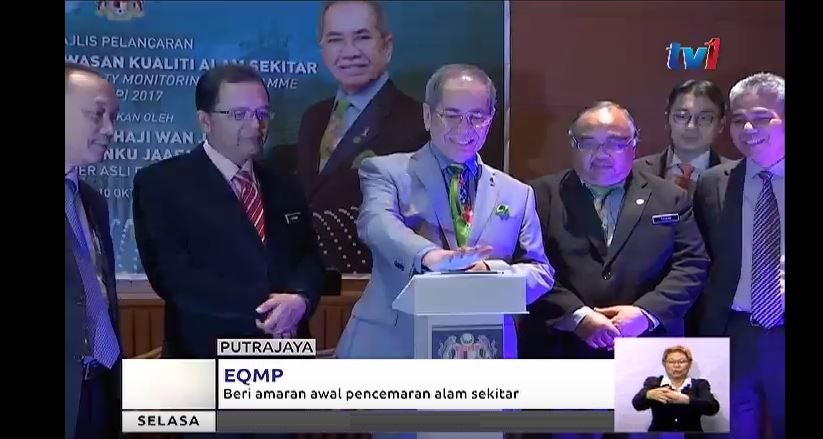 10 Oct, 2017
Source : TV1 Berita Nasional 8 (Oct 10, 2017, 8pm)
What is NEQMP?
In June 2016, Pakar Scieno TW Sdn Bhd was awarded a 15-year contract to develop, establish and implement the National Environmental Quality Monitoring Program (NEQMP) which represents a new era in environmental quality monitoring network design and technology in Malaysia.
The NEQMP is a significantly-enhanced network of environmental quality monitoring stations encompassing both continuous and manual modes of monitoring distributed throughout the nation, including Sabah and Sarawak.
The monitoring network allows for real-time air, river and marine water quality data to be measured and recorded, while the manual stations where air, river or marine water samples are collected and sent to the laboratory to be analysed, complement the nation's environmental database with a more comprehensive set of parameters.